Learn about how DataScope can facilitate field inspections or auditing tasks
DataScope is the ideal tool to perform inspections or audits in a simple and efficient manner
---
| | Perform inspections with our app, even without internet. | |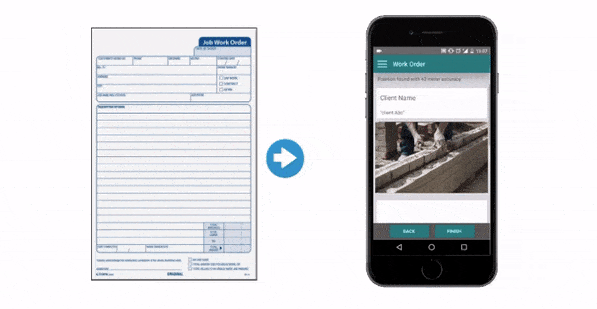 –
With the DataScope app, your company's supervisors or field inspectors can visit different locations and fill out custom forms using their mobile phones or tablets. In case there is no internet connection available, all data is still saved and synchronized later, without losing any recorded information!

---
| | Collect information using only one device! | |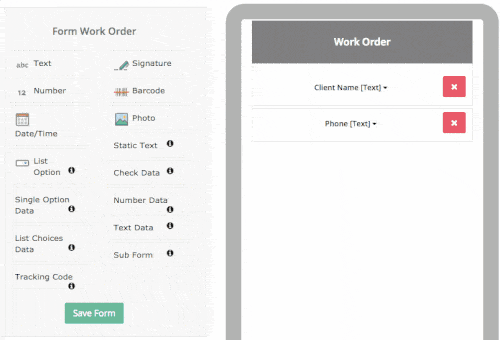 –
With our Form Builder, you can create forms according to your company's needs. Without the hassles of paper, you can complement forms by attaching images (using mobile camera), geolocation, as well as scanning barcodes and QR, collecting a digital signature and much more.

---
| | Manage your field inspections easily. | |
–
Using our Task Assignment module, you will be able to schedule the services to be performed, indicating to each member of the team which clients to visit, the time scheduled and the activities to be executed. You can easily monitor the completion of tasks through our control panel.
---
| | Custom inspection reports. | |
–
Each time a form is submitted, a PDF file will be automatically generated with the records of this activity. With our PDF Editor, you can create a custom report with the results of inspections and audits.
---
| | Keep your partners informed. | |
–
With DataScope app you can also enable Automatic Email Notifications. This tool allows you to send notifications to your customers when an inspection or audit is completed.

---
| | Full control of your operations in your hands. | |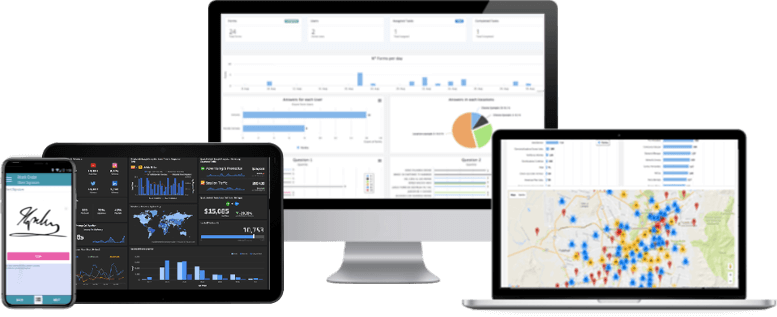 –
Our Custom Graphics module gives you control over the work your team is performing. You can create custom charts with indicators updated in real time, making relevant information for your business easily accessible.

---
| | You don't have to worry if you use other management platforms! | |

–
Do you use ERP or another computer system to manage your organization's assets? There is no problem! With DataScope we have different integration options. All information collected through our platform can be automatically added to any other integration-capable system.

---
Do you have any questions about how to move the digital transformation forward?
–
At DataScope we have excellent customer support. Our consultants are available to guide you in the process of the digital transformation and they will be very pleased to advise you on the many uses of our platform. You can write us an email, call or contact us through our chat.
Email: info@mydatascope.com
Phone:
– USA: +1 (562) 373 0209
– Brazil: +55 (11) 3230 9444
– Chile: +56 (2) 2897 7444
– México: +52 (55) 4164 9595
– Colombia: +57 (300) 929-4475
Chat: You can write us at any time by clicking on the chat icon on our website.
---
We invite you to be part of the Digital Transformation and easily simplify your operations!
---