There are a large number of applications that optimize the performance of Microsoft Excel spreadsheets, the tool defined as one of the "indestructible classics" of the digital revolution.
There is no doubt that the digital revolution has established itself as a fundamental pillar of modern development. However, the appearance of new applications and programs based on Artificial Intelligence, Virtual Reality or Real Time Analytics, among other advances, has not prevented the different players in the market from still basing much of their competitiveness on "classic" tools which literally born during the "last century".
One of the most characteristic examples of this unique dichotomy corresponds to the Microsoft Excel spreadsheets, which despite time and constant technological evolution, are still fully in force in all segments of the economy and industrial production. In fact, its value is so undisputed that today it is almost impossible to collect, store and analyze data effectively without its support.
In fact, it's value is so undisputed that today it is almost impossible to collect, store and analyze data effectively without using it.
Thanks to an architecture that was able to adapt itself to constant technological changes, Excel is capable of ordering large volumes of data and classifying them according to different analysis or organization criteria. In order to accomplish this goal, it has an extensive set of tools, including complex formulas, tables, graphs and reports, among others.
However, this feature is also a double-edged sword, because the large number of functionalities usually generates some operational complications, especially for the most inexperienced users. All this translates into wasted time and a greater probability of making mistakes.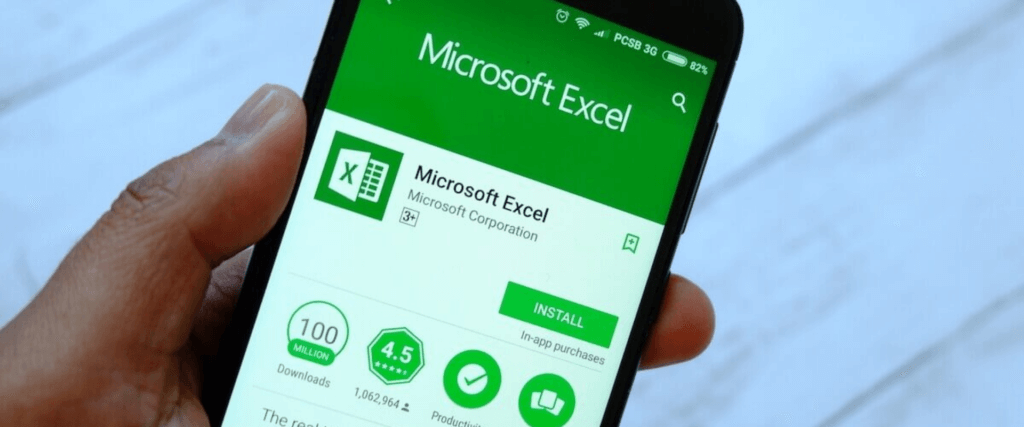 The best Microsoft Excel add-ins
To face this risk and optimize Excel's functionalities to the maximum possible, the technology market offers a wide range of extensions and Add-In platforms, whose objective is precisely to facilitate daily work with spreadsheets.
1. Open as App
This innovative platform allow us to create applications from Excel sheets, with minimal information and without coding knowledge. Applications retain original logic and data calculations are automatically transferred from the spreadsheet. Also, it can be used in conjunction with others Excel Add-ins.
It has a free basic plan, and other paid ones, which provide more features and functionalities.
2. Bottleneck Detector
This app cleans Excel files from segments that could slow down their performance. It identifies the "bottlenecks" generated, both in individual sheets and in complete ranges, and apply the necessary changes so that the size of the file does not harm the performance of the equipment.
This functionality is very useful for working in the field with spreadsheets or reports, from mobile devices as smartphones and tablets.
3. HandyMap Places & Routes
This application allow us to add interactive road maps, and satellite images of roads, streets or neighborhoods, in any type of Excel file. In this way, the data corresponding to addresses and routes that require a more precise identification are illustrated directly in the spreadsheet.
It is a very appropriate solution for logistics and distribution companies. The price of the basic plan starts at approximately US$ 10 dollars.
4. XLTools.net Data Cleaning
It is a powerful free ordering and optimization tool that allow us to clean empty spaces, convert cell formats and change uppercase or lowercase letters within a text, among other various functions.
5. Duplicate Remover
As its name suggests, this handy free Excel add-in easily locates duplicate data within any spreadsheet. Once identified, it provides six different options on how to treat each record, speeding up the file cleanup process.
6. Nasdaq for Excel
This famous provider of financial and economic data has also developed its own free add-in for Excel. It provides expanded functionality that allow us to work with large data sets specifically geared towards the financial industry and download them for reporting. Such features also provide a wide margin for exploring data in different formats.
7. ASAP Utilities
This package contains more than 300 utilities to more efficiently classify, order and analyze large volumes of information. Among its advantages it has the option to export sheets as separate files and to apply formulas only to specific cells. This plugin is available in 10 languages ​​and its basic license price is US$50 per user.
8. Kutools
This versatile application provides more than 300 additional features, including lossless cell merging, worksheet merging, content conversion, drop-down lists, and more. These features simplify the most complex Excel tasks, reducing them to just a few steps.
The basic license price is approximately US$45.
9. Bing Maps
This powerful free add-in, designed for Microsoft Office, collects the location data typed into an Excel file and displays it on a Bing map which is then embedded in the spreadsheet. It also offers the option to modify some controls, such as the option to zoom in or out.
10. QR4Office
This free plugin generates QR codes that are embedded directly into any Excel file. It is a very useful tool to quickly redirect and drive users to a certain link. It has layout commands to select color, background, and image size, and is compatible with any other Excel add-in.
Why integrate Excel with other systems?
The possibility of integrating these next-generation technological solutions to Excel significantly simplifies and optimizes the collection and analysis of vital data for the strategic growth of companies.
In this field, DataScope has a wide range of state-of-the-art tools, which offer full integration with the various functions of Excel, complementing the data analysis processes.
This translates, in turn, into operational advantages and management of physical and human resources, which help companies to better orient themselves towards the achievement of short, medium and long-term objectives.